Quantitative Finance Program
Program Overview
Effectively practicing finance requires a broad and solid foundation of knowledge. The Stanford Quantitative Finance Program, which is led by the faculty of Stanford University's Department of Management Science and Engineering and taught in Hong Kong, provides delegates with just such a foundation.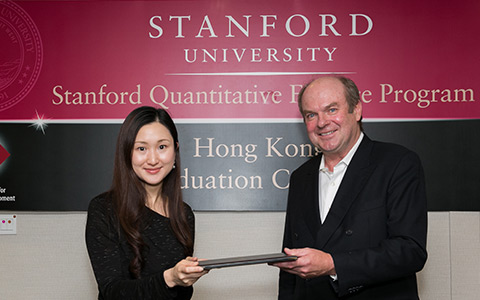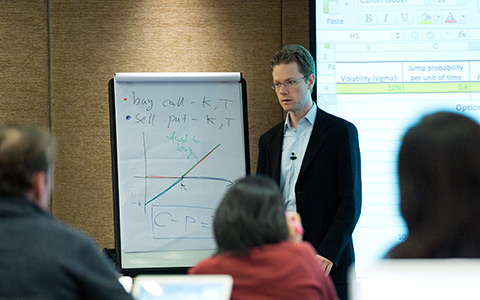 The Stanford Quantitative Finance Program is designed to develop the knowledge and understanding of finance practices in those seeking to advance their careers in finance, defined in the broadest sense. The Program is relevant to all sectors, including banking, insurance asset management, hedge funds, supervision and regulation, auditing, consulting, and IT and software development. The Program is appropriate for all functions in these sectors, including risk management, sales and trading, portfolio and wealth management, back-office and reporting, information technology, financial engineering, regulation and supervision, auditing, and consulting. The Program is also appropriate for corporate treasury and finance professionals at manufacturing and service firms.
This nine-month Program is offered part-time. There are five individual course modules, plus a foundation course that is offered online. The modules cover risk and asset valuation, fixed-income and credit markets, equity portfolio management, wealth management, and two-sided financial services markets. The courses are designed to meet the demands of finance professionals by bridging the gap between finance theory and practice. In addition, the Program promotes regular panel discussions featuring senior financial services executives.
The Program recognizes the value and power of professional and personal networks. It provides a friendly and supporting environment, where delegates feel confident to share insights with one another. The Program brings together students with different backgrounds, interests and experience. This diversity, combined with the international spread of students, makes for a lively and stimulating learning environment.
The courses run every other month and the schedule of delivery will accommodate even the busiest of professionals. The program provides pathways and cross-credit arrangements for students to earn a master's degree from Stanford or other leading universities upon successful admission. It also supports the creation of a quantitative finance community in Asia.
A certificate of completion will be given at the conclusion of the course.
The Quantitative Finance Certificate Program has closed as of May 17, 2017. For questions, please contact us.