Senior Executive Leadership
Corporate Alliance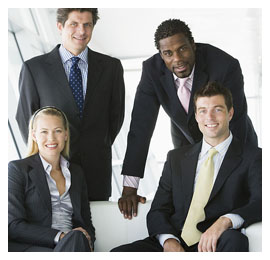 A continuing challenge facing many businesses, especially the investment banking sector, is the need to attract and retain executives who possess an international perspective and are savvy about the many issues surrounding the diverse workplace.
By providing the resources to take part in the Senior Executive Leadership Program, sponsoring organizations empower promising managers to take charge of their professional lives. The involvement of sponsors indicates how strongly they believe in their employees, and how well they understand the instant benefit program participants bring to the firm.
In addition to providing a method of recognizing their most promising employees, the program gives sponsoring organizations an immediate return on their investment. Through classroom instruction and meaningful dialogue with their classmates, students hone skills in both inquiry and analysis. As a result, students are able to put what they learn into immediate action, which will in turn improve their productivity and competitiveness in the workplace.
CEG has established an advisory council with leading investment banks and multinational firms in Hong Kong. This exceptional group is made up of accomplished senior investment bankers and business leaders. With their wise guidance and insightful recommendations, the Stanford Senior Executive Program remains at the forefront of educating the business leaders of tomorrow.


CEG Parners with Michael Page International to Offer Career Advisory
China Education Group is pleased to announce a partnership with Michael Page International, as part of our initiatives to provide career advisory service and job opportunities to our graduates and alumni.
As a premier education and training company in Greater China, CEG is affiliated with world-renowned universities to offer their degree and executive programs in the region. The company aims to provide our graduates, mostly middle to senior executives or working adults, access to continuing education, career consultancy and speaker events, delivered by industry leaders and distinguished individuals. The primary objective of these activities is to support the graduates in furthering their careers through personal networking and skills enhancement.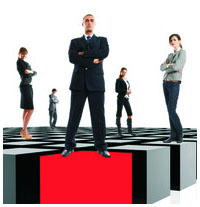 Michael Page International is a leading professional recruitment consultancy specializing in the recruitment of permanent, contract and temporary positions on behalf of the world's top employers. The Group operates through 152 offices in 32 countries worldwide, bringing job seekers and employers together for more than 30 years. Its presence in the Greater China region includes 3 offices in Hong Kong and 5 offices in Mainland China – Shenzhen, Guangzhou, Shanghai and Beijing, focusing on recruiting for the sectors of Accounting, Banking, Engineering & Supply Chain, Human Resources, Legal, Sales, Marketing & Retails, Property & Construction, and Technology etc.
With the partnership, students and graduates of the Stanford Financial Engineering Program, Stanford Senior Executive Program, The University of Iowa International MBA Program and The University of North Carolina MBA Program will benefit in the following ways:
•Attend seminar on the prevailing trends/updates in the job market.
•Meet with consultants from Michael Page. Listen to their expert advice on how to strengthen career prospects. Match job requirements with skills, experience and career direction.
•Access to job vacancies, as well as personalized service provided by professional consultants from Michael Page.