Senior Executive Leadership
Broaden Your Horizons
The Stanford Senior Executive Leadership Program accelerates the executive leadership training process by transforming the way participants think and manage internal and external challenges. Participants in the Program will be able to: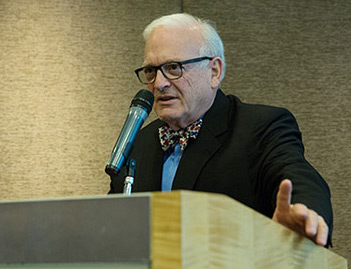 •Understand the essential questions that board members should be asking outside experts regarding finance, disclosure, governance, succession planning, compensation and litigation.
•Apply critical analytic skills and consider alternative frameworks for problem solving.
•Formulate practical leadership strategies involved in building and then utilizing a world-class network of relationships so as to boost career development and improve the effectiveness of their organizations.
•Build confidence to make complex decisions, deal with uncertainty, and handle ambiguity.
•Tap into a new network of executive high achievers from leading companies and organizations.