Testimonials
Senior Executive Leadership Program
Maryann Tseng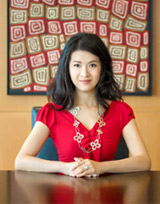 Company: Morgan Stanley Asia
Position: Executive Director, Institutional Equity Division
The learning experiences I gained from the Stanford Senior Executive Leadership Program provided me with intellectual challenges that are helping me become a more seasoned professional and prepare for the next big role in my firm.  The highly interactive dialogues between faculty and students from senior positions in a wide variety of industries also elicited several thought-provoking ideas and lively debates.  Knowledgeable professors and well-qualified industry experts prepared us for intense case studies while offering insights into current events in the business world.  The diverse class formats ranged from case studies to group activities to role playing to formal presentations, and ensured that the classes were always engaging and entertaining.  In multiple instances I have walked away from a class and been able to immediately apply freshly learned course materials into real life situations both at work as well as in personal investment opportunities.  Furthermore, the interactions with classmates who are senior business people from varying fields has broadened and enriched my professional network, which is truly valuable in creating more opportunities in life ahead.  I highly recommend SSELP for any senior executive looking to refresh technical skills and prepare for bigger roles. 
Geraldine Walsh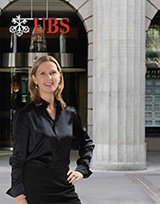 Company: UBS Investment Bank
Position: Managing Director &Regional Head of Marketing Asia Pacific
Studying the Stanford Senior Executive Leadership Program in Hong Kong was a worthwhile and rewarding experience. I gained a broad global perspective on how regulatory and financial controls impact the operations of both public and private companies. The program's CEO and Board level focus has added a practical career advantage in my professional development. It has provided me with useful and comprehensive knowledge that was presented in a challenging and diverse learning environment. I am pleased to join the extensive alumni network which includes some of the brightest talent across the Asia Pacific region.
Björn Vöhl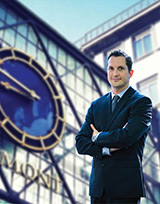 Company: Egmont Kids Media
Position: Vice President, Asia & Emerging Markets
Focusing on corporate governance from a board member perspective the program was spot on with regards to my recent appointment to various boards.
Dedicated professors and a wide array of experienced guest speakers guaranteed a perfect balance between academic excellence and hands on industry expertise. Although taught on a high level the classes were fun and entertaining.
Class sessions included lectures, discussions, group work, case studies and role-plays. The cross-functional expertise of my class mates propelled fruitful discussions and insights. The active alumni network is invaluable for future exchange.
I can truly recommend this program to all senior executives aiming to refresh leadership skills or getting ready for board memberships.
Mary-Ann Leong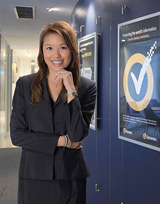 Company: Symantec
Position: Director of Global and Vertical Offerings
The Stanford Senior Executive Leadership Program has been excellent inrefreshing key business concepts and broadening my perspective oncorporate governance. I am continually impressed by the selective poolof professors and staff dedicated to this program who have made myexperience such a positive one!
Stefania Lucchetti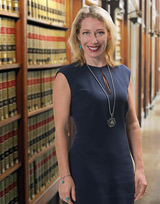 Company: Howse Williams Bowers
Position: Partner
The Stanford Senior Executive Leadership Program has been an inspiring and motivating journey. As in all executive programs, the value lies in the synergy between the injection of academic knowledge focused on new and established rules and practice from the Stanford professors together with the experience, teamwork, flow of ideas created within the class. The program is focused mainly on corporate governance and will be useful mostly for senior executives on the track to becoming board members.
Michael Hosokawa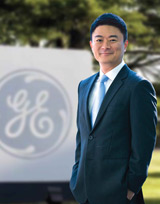 Company: GE Capital
Position: Managing Director& Head of Pacific Rim, Private Equity
The Stanford Senior Executive Leadership Program well exceeded my expectations. The program's terrific instructors were knowledgeable and thought-provoking and my fellow students brought tremendous experience from diverse backgrounds and industries. I left with an understanding of certain principles and best practices that undoubtedly will help me be a more effective leader and board member.
Lana Chong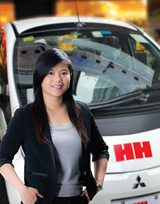 Company: Hopewell Holdings Limited
Position: Head of Corporate Finance & Planning Dept&Director of Hopewell Project Development Ltd.
The Stanford Senior Executive Leadership Program is one of the most fascinating education programs I've ever studied. The curriculum is inspiring and intensive, and the classes are highly interactive with cross-functional knowledge and leadership elements. In particular, the "rolling-basis" design of the program is very innovative which not only allows the flexibility for us to cope with our hectic work schedule, but also creates more dynamics in the class discussion with new classmates in each module.
Through the program, I have gained more in-depth knowledge on corporate governance and crisis management which I found very useful in my work. I found the board room discussions and case studies impressive and these have strengthened my leadership and management skills. I also treasured a lot the strong business network within the student community as I have met many classmates from different background and nationalities, all in senior management roles.
I would definitely recommend this program to those who would like to climb up their career ladders by assuming broader responsibilities and leadership roles. The program will facilitate us to identify and analyze critical issues which contributed to the success of management decisions."