About UC Berkeley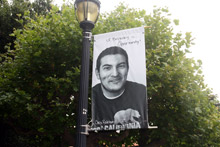 The University of California was chartered in 1868 and its flagship campus – envisioned as a "City of Learning" – was established at Berkeley, on San Francisco Bay. Today the world's premier public university and a wellspring of innovation, UC Berkeley occupies a 1,232 acre campus with a sylvan 178-acre central core. It is the oldest of ten university of California campuses.
With its mission of teaching, research, and public service, UC Berkeley, or Cal as it is known to alumni, is one of the world's most distinguished institutions of higher education. It is renowned for the excellence of its faculty and students, the scope of its research and publications, the size and quality of its library collections, and the excellence of its laboratory and educational facilities.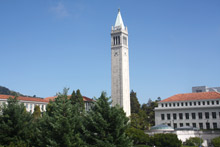 In recognition of broad and deep excellence, respected sources have repeatedly ranked UC Berkeley at or near the top in fields ranging from engineering and the "hard" sciences to the social sciences, arts, and humanities. The National Research Council, in the most recent version of its highly regarded report on U.S. public and private universities, ranked Berkeley number one nationally in the number of campus graduate programs (48 out of 52) among the top 10 in their fields.
Berkeley ranks first nationally in the number of graduate programs in the top 10 in their fields. There are 7 Nobel Laureates, 32 MacArthur Fellows, and 4 Pulitzer Prize winners among its active faculty.
Ten things you shouldn't miss when you come to Berkeley this summer:
Cable Cars: an icon of San Francisco. Take the Powell-Hyde line over Nob Hill to Fisherman's Wharf.
Berkeley-Oakland hill regional parks – a serious of stunning regional parks line the ridgetops of the East Bay hills, perfect for day hikes.
Golden Gate Bridge – walk across the world-famous bridge that you can see from the Berkeley campus.
Nightlife – The East Bay (Berkeley – Oakland) and San Francisco are home to hundreds of music and dance clubs, featuring jazz, salsa, big band, blues, and more.
Wine Country – take a day trip to the celebrated wine country of northern California, where nearly 90% of American wine is produced.
Berkeley Arts District – immerse yourself in a hub of live theater and music right next to campus.
North Beach – stroll streets that were home to the beatnik poets of San Francisco. Sip coffee at a sidewalk café, east Italian food, browse world-class bookstores, and climb Coit Tower.
Museums – explore dozens of world-class museums and exhibits in the Bay Area, from art to science to history
Alcatraz – take a ferry from Fisherman's Wharf for a tour of the legendary island prison known as The Rock.
Yosemite National Park – a four-hour drive from Berkeley, and worth the time.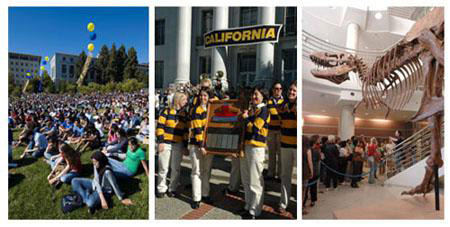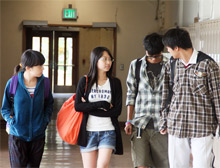 The UC Berkeley Summer Program at UC Berkley offers something for everyone. The program begins with an orientation filled with information, a campus tour, and opportunities to meet your summer classmates. Our resident adviser offers you a variety of helpful hints on both making the most of your Berkeley learning experience, and planning for academic life beyond high school. Learn from and with the best. See what it is like to be a college student, and test the waters of your academic interests and skills.
The UC Berkeley Summer Program takes place in a great social environment full of exciting recreational and cultural activities. Students have the opportunity to explore the vibrant and culturally rich city of Berkeley, including Telegraph Avenue and other areas surrounding the campus. We also dine out in Berkeley occasionally, and visit local cultural attractions.