Program Faculty
David Niño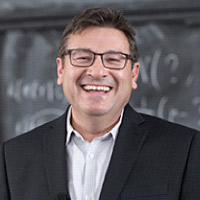 David Niño
Massachusetts Institute of Technology
Senior Lecturer
David Niño is a Senior Lecturer in the Bernard M. Gordon-MIT Engineering Leadership Program. Previously, he was Professor in the Practice of Engineering Leadership and Lecturer in Management at Rice University. While at Rice, he led the establishment of the university's first four-year academic certificate in engineering leadership and was Director of Leadership Rice, the university-wide leadership development program.
A former management professor, Dr. Niño has published on the subjects of leadership, ethics, organizational culture, and the development of professional management skills. He has conducted research in high technology environments and is currently interested in investigating how leadership is developed among engineers and engineering organizations.
Dr. Niño has taught leadership since 1998 at the undergraduate, masters, doctoral, and executive/professional levels. He is currently a founding officer of the Leadership Development Division of the American Society of Engineering Education and consults with professionals and executives in the areas of leadership and team development. He holds a Ph.D. in Management from the University of Texas at Austin, where he also earned his B.A., B.B.A., and M.A. degrees.